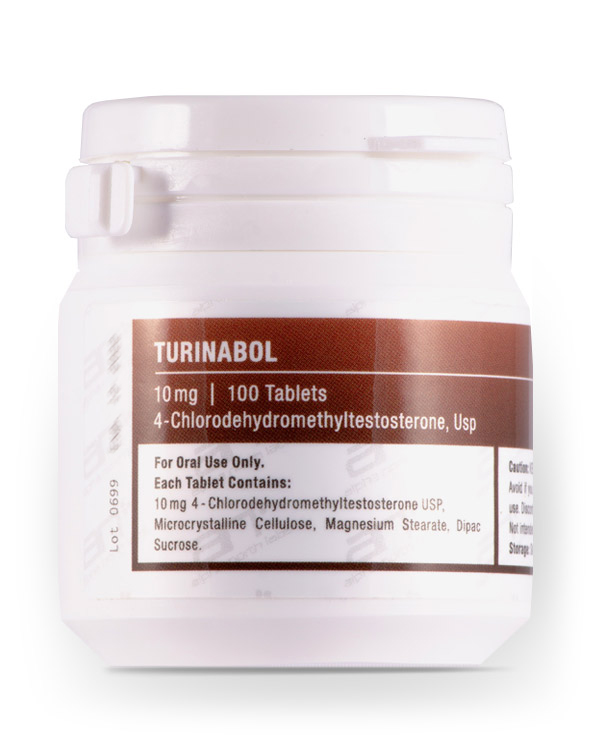 TURINABOL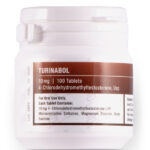 $85.00
Description
SIDE EFFECTS
DOSAGES
Description
10mg – 100 Tabs Per Bottle
TURINABOL BASIC INFORMATION
Turinabol (4-chlorodehydromethyl-testosterone) is a derivative of Dianabol. It is designed to work without causing water retention or estrogenic effects. As a 17-alpha alkylated steroid, however, it can be toxic to the liver. Users of Tbol experience slow, steady gains that give the muscle a defined look probably because of the lack of water retention. It has made its way back into popularity today, probably because if its low health risks and quality muscle mass it produces.
Turanabol enjoys a great popularity since it is quickly broken down by the body and the metabolites are excreted relatively quickly through the urine. The often-posed question regarding how many days before a test Turanabol can be taken in order to be "clean" is difficult to answer specifically or in general. We know from a reliable source that athletes who only take Turanabol as a steroid and who, in part, take dosages of 10-15 5 mg tablets/day, have discontinued the compound exactly five days before a doping test and tested negative. These indications are supported by the fact that even positive urine analyses have rarely mentioned the names Turanabol or chlordehydromethyl-testosterone.
Turinabol is considered relatively safe for health since almost the only possible adverse side effect has to do with liver toxicity – as is the case with most orals. If the course duration is observed and the recommended dosages are used, adverse effects on the part of the body are practically excluded. The standard course lasts no more than six weeks. As practice shows, for a 6-week course, it is possible to increase from 4 to 6 kg. Also, the indicators of physical strength and endurance are guaranteed to grow. In women, depending on their predisposition, the usual virilization symptoms occur and increase when dosages of more than 20 mg per day are taken over a prolonged time. An increased libido is reported in most cases by both sexes.
Men: 30-60mg/day
Women: 5-15mg/day