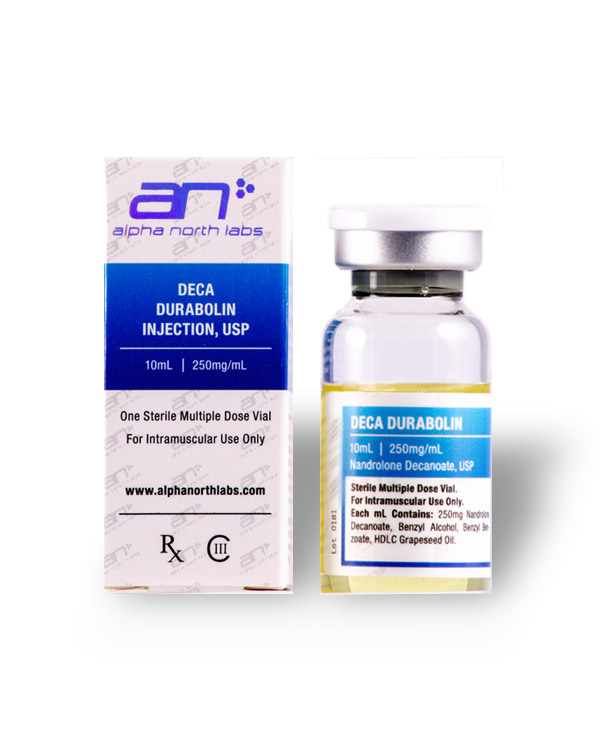 DECA DURABOLIN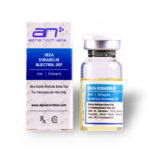 $80.00
Description
SIDE EFFECTS
DOSAGES
Description
10ml – 250mg/ml
DECA DURABOLIIN BASIC INFORMATION
Deca (known as Nandrolone Decanoate)  is used for muscle growth, appetite stimulation and increased red blood cell production and bone density. Clinical studies have shown it to be effective in treating anaemia, osteoporosis and some forms of neoplasia including breast cancer, and also acts as a progestin-based contraceptive. Nandralone has a strong androgenic effect which causes a significant increase in muscle mass and muscle strength without causing significant side effects.
Some of the better known side-effects include:
acne
Water Retention (much less than testosterone)
Decreases HPTA function moderately
High Blood Pressure: Rare (more common in dosages over 600-mg weekly)
Aromatization: Low, converts to less active norestrogens
May increase prolactin level and cause gynecomastia. Treat with Caber. 0.5-1 mg twice a week, 8-10 weeks
Liver Toxicity: None.
DHT Conversion: No, converts to NOR- DHT with low activity
Erectile dysfunction – Increased estrogen levels can affect the balance of hormones that are needed to help achieve and maintain an erection
The optimum dose is 200-600 mg given weekly. A good effect is achieved at a dose of 4 mg per body kilogram.